📢 Confirmation of Candidacy for KUBiC Executive Committee
We are pleased to announce that the following candidates have officially submitted their candidacies for the new Executive Committee of KUBiC. We appreciate their commitment to taking on these crucial roles for KUBiC.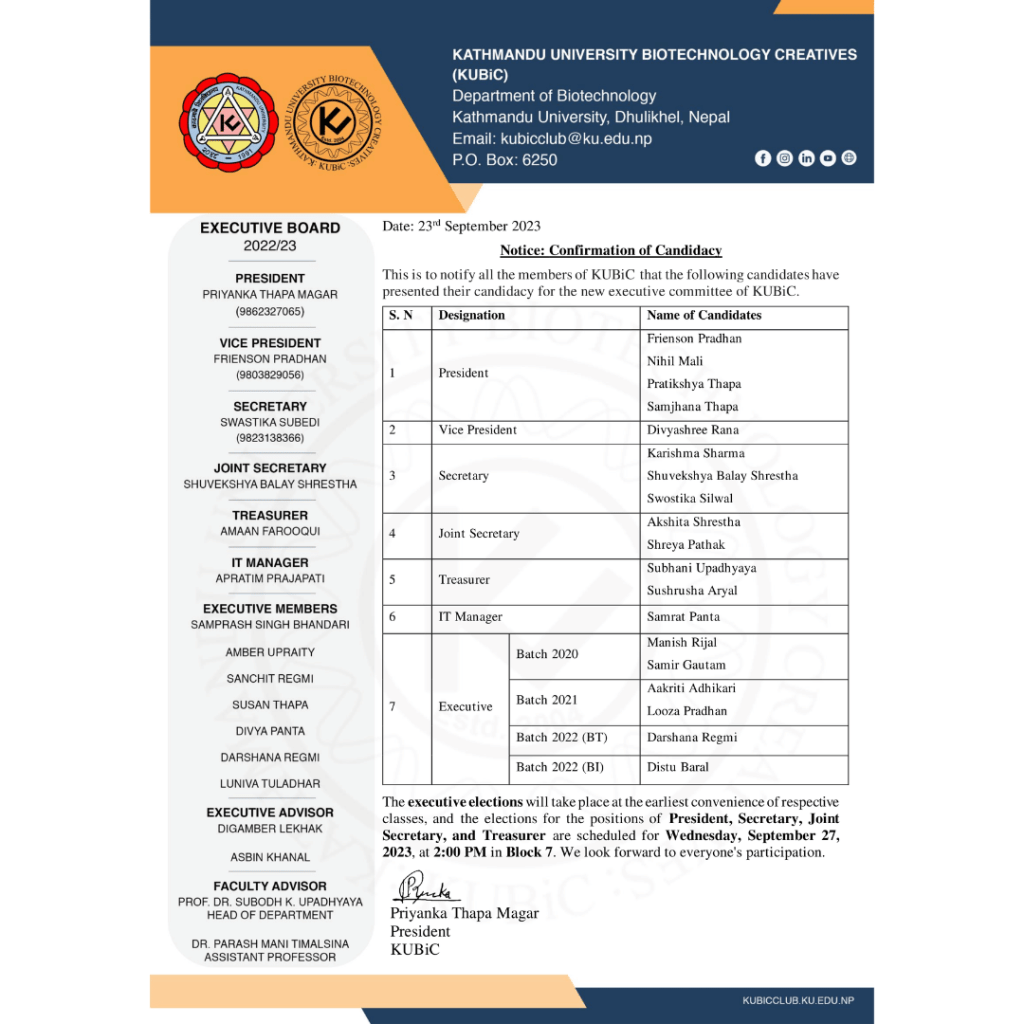 The executive elections will be conducted at the earliest convenience of respective classes. For your calendar, please note that the elections for the positions of President, Secretary, Joint Secretary, and Treasurer are scheduled for:
📅 Wednesday, September 27, 2023
🕑 2:00 PM
📍Block 7
We strongly encourage your enthusiastic participation in these elections, as it is instrumental in shaping the future of KUBiC. Our unwavering belief in the strength of our community underscores the collective impact we can achieve together.