This is to notify all the members of KUBiC that the following candidates have been elected for the new KUBiC Executive Board 2023/24.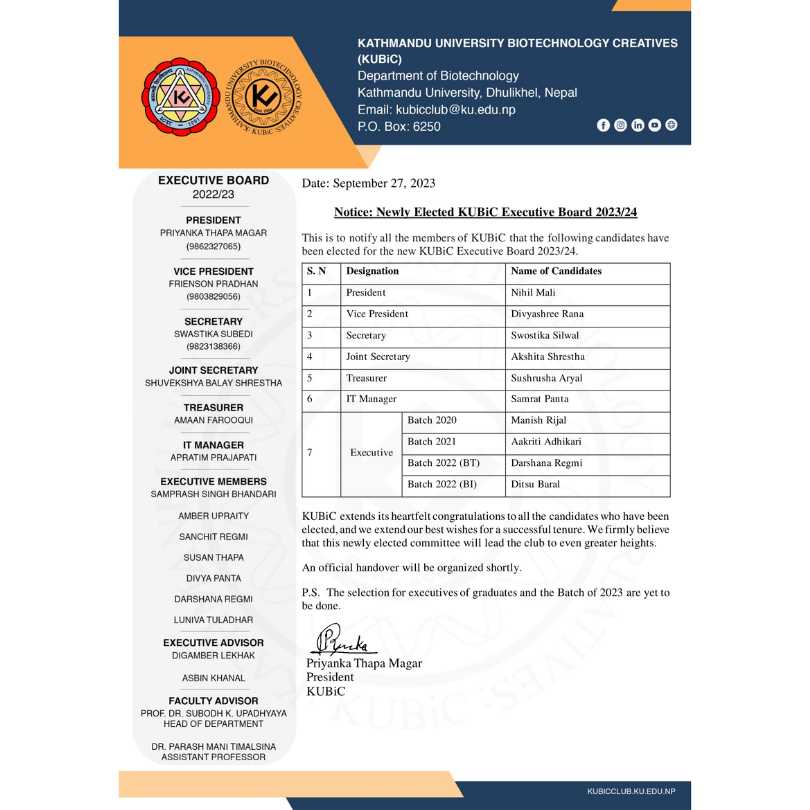 KUBiC extends its heartfelt congratulations to all the candidates who have been elected, and we extend our best wishes for a successful tenure. We firmly believe that this newly elected committee will lead the club to even greater heights.
An official handover will be organized shortly.
P.S. The selection for executives of graduates and the Batch of 2023 are yet to be done.